Wrag Barn Golf Club, Swindon
Wrag Barn Golf Club is an 18 hole golf course and driving range situated on the outskirts of Highworth near Swindon Wiltshire. The course is parkland in character, with stunning views across the Berkshire Downs. Designed by Hawtree & Son in 1989, the layout is an exciting prospect for all levels of golfer. It was built by the owner and course manager, Tim Manners and has been described as 'having a decent mix of holes from 'blind' tee shots to risk reward holes such as the par-5, 17th'. Beginners and high handicappers will find it forgiving, while low handicappers will enjoy the challenges of water and well placed bunkers. The course is located 8 miles from Swindon, 10 minutes from junction 15 of the M4 and 25 miles from Oxford which makes it easily accessible. We find that visitors take advantage of our central location as a meeting point.
Check out the Video assesement from Sarah Forrest the Travelling Lady Golfer (VideoGrapher Stephen Forrest)


The Clubhouse
Our clubhouse design is multi functional and enables us to host; weddings, conferences, parties and family gatherings. Upstairs, we can host a formal sit down function for up to 120 people increasing to 150 for an informal buffet style party. Conferences can accommodate 200 people seated theatre style and we have upgraded our Wifi from copper to fibre optic and this is provided free to all our visitors. We have a large car park where visitors can park for free and disabled parking is available near the club house. There is a lift and disabled facilities within the clubhouse.
The golfers bar downstairs is open from dawn 'till dusk and the kitchen provides our golfers with a quickbite and drink before and after their game.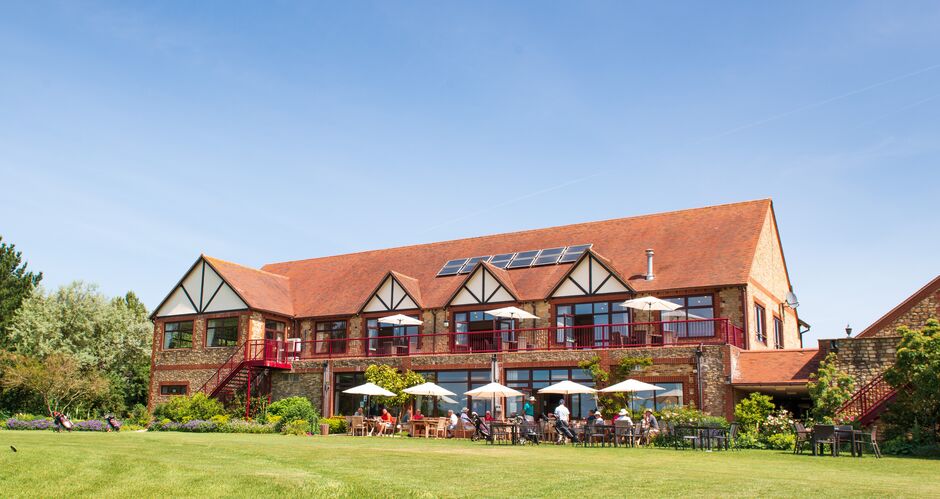 Society Days
If you are looking for a reason to choose Wrag Barn as a venue for your society, then our reviews on the Society page speak for themselves.